Transparency Matters. Encelia Hair Is An Ethical Wig Brand
At Encelia Hair, we innovate from the lens of how women feel when they wear our wigs. It is our mission to provide you with the most natural-looking, comfortable, and secure wigs ever! But, we didn't stop there..
We understand the deep, emotional connection women have with their hair. The alternative hair industry is opaque and we understand that there is something uncanny about wearing the hair of another. At Encelia Hair, we believe transparency matters and we have gone to great lengths to partner with some of the best wig manufacturers from around the world to make our wigs. It's important to note, that, the majority of wigs are made by women and worn by women. Our partnered factories not only pay these women a fair wage but they provide them with a safe, stable work environment.
We include a tear-away tag inside every wig which clearly states where your wig is made. Step inside our three factories to learn more about how and where our wigs are made.
Remy Human Hair + Luxury Hair Wigs
Qingdao, China
Our Remy human hair wigs and luxury synthetic wigs are responsibly manufactured in Qingdao, China. This family-owned factory is dedicated to making high-quality, innovative alternative hair products. With over thirty years of experience, we continue to be delighted with their dedication and high craftsmanship. The factory is filled with lots of light and open spaces. Compared to the region, this factory has a very low employee turnover because they take such great care of all of their employees.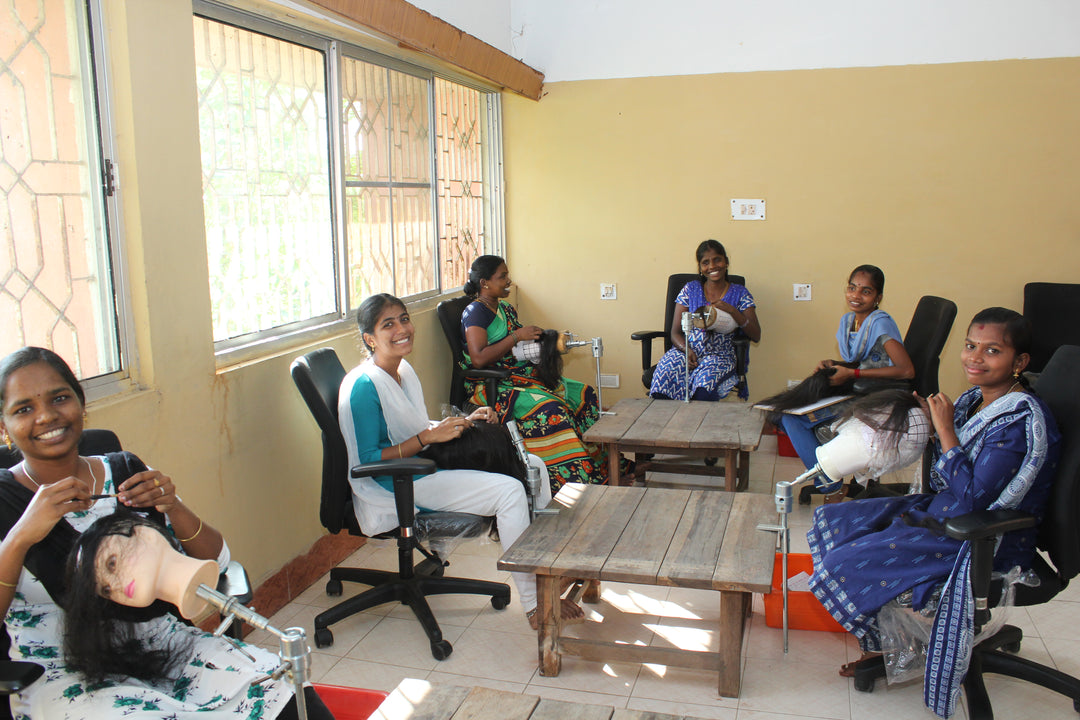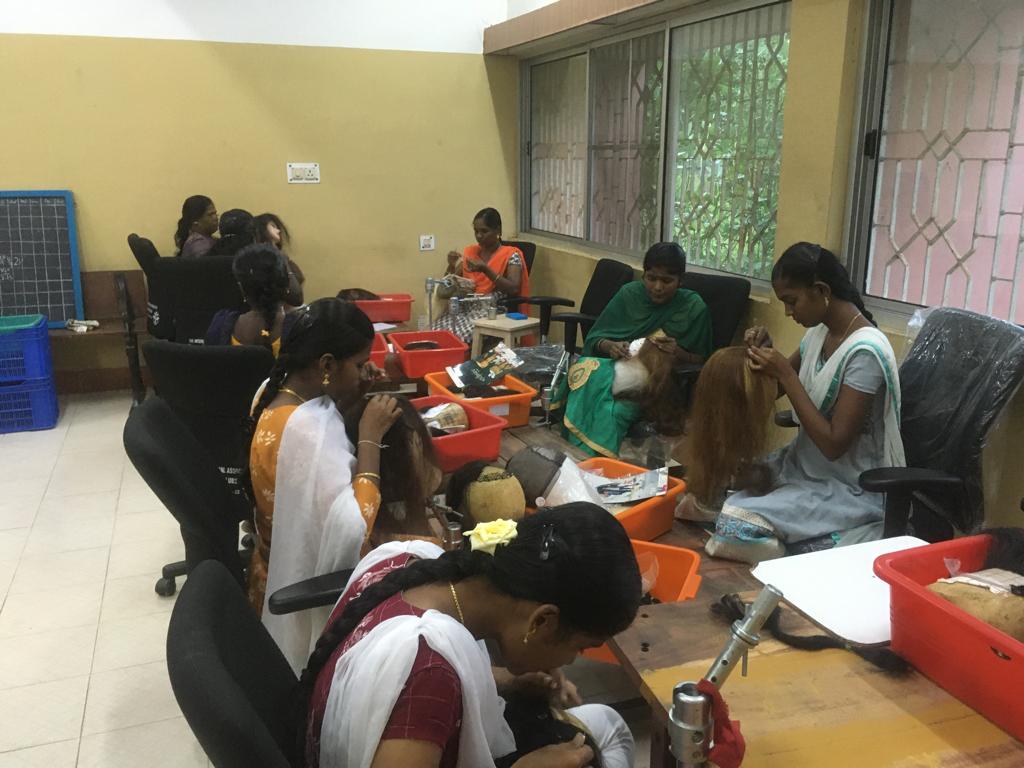 Remy Human Hair Wigs
Chennai, India
Part of our Remy human hair wigs are made in Chennai, India. This female-owned, mission-driven factory employs unprivileged women who are getting cancer along with other illnesses from making tobacco products. The Indian government subsidizes their wig training program. Upon completion, these women are hired and provided with a stable, safe work environment.
Traditional Synthetic Wigs
Indonesia
Our traditional synthetic wigs are responsibly manufactured in Indonesia. This factory is one of the largest synthetic wig manufacturers in the world. The factory is open, clean, and filled with employees who warmly greet you with their smiles. This factory also has very low employee turnover; I have personally spoken to a few women who work there and they have told me that they are happy and enjoy their work.