ENCELIA® Hair | Ethical Premium, Remy Human Hair Wigs & Hairpieces
ENCELIA® Hair is an ethical, mission-driven alternative hair company focused on providing the hair loss community with peace of mind when purchasing and wearing alternative hair.
Our goal is to make life easier for those experiencing hair loss. We aim to bring visibility and transparency to the alternative hair industry, which has a history of being opaque and misleading. Below you can learn more about our "ethical human hair" and our mission-driven manufacturing initiative.
Our hair promise
Ethical Human Hair
Women with hair loss should not have to search far and wide for quality, reliable, beautiful hair.
✓ Ethcially-Sourced - means the hair has "willingly" been given. We purchase our hair directly from Indian temples that sell hair that has been donated to them through a religious ritual act called Tonsuring.
✓ Remy - means the hair is carefully sorted to ensure that all the cuticles are in the same direction and of the same length. Remy hair requires extreme care and dedication because of the time it takes to sort this hair; therefore, it is a "staple" for qualifying high-quality hair
✓ Clean Hair - means when the hair is lighted or processed the cuticle is left intact. We maintain the integrity of the hair which in return means our hair has the natural movement and soft feel of real human hair. The hair is so premium we don't need to apply silicone or textile dyes to the hair.
Simply, it's premium, natural human hair.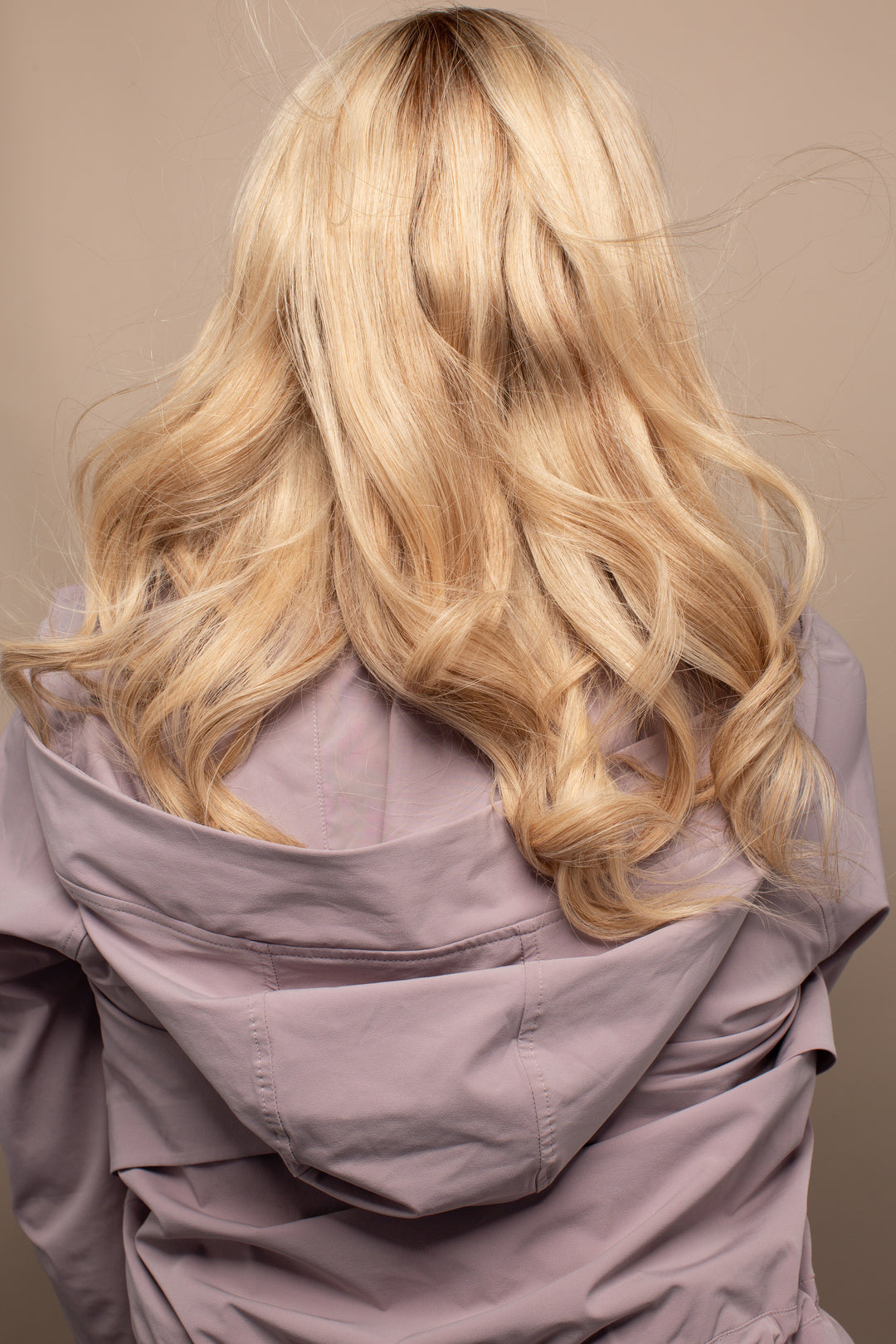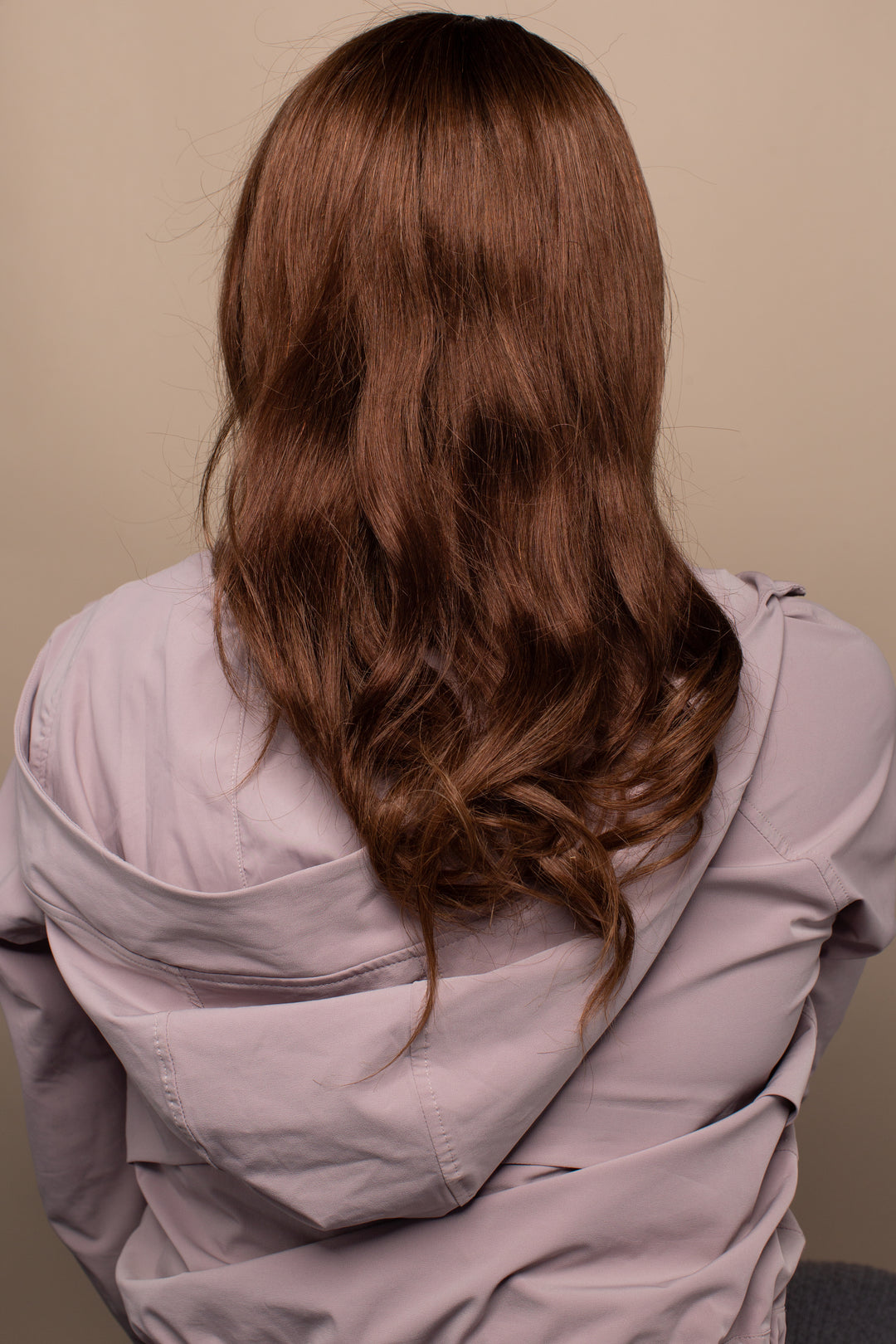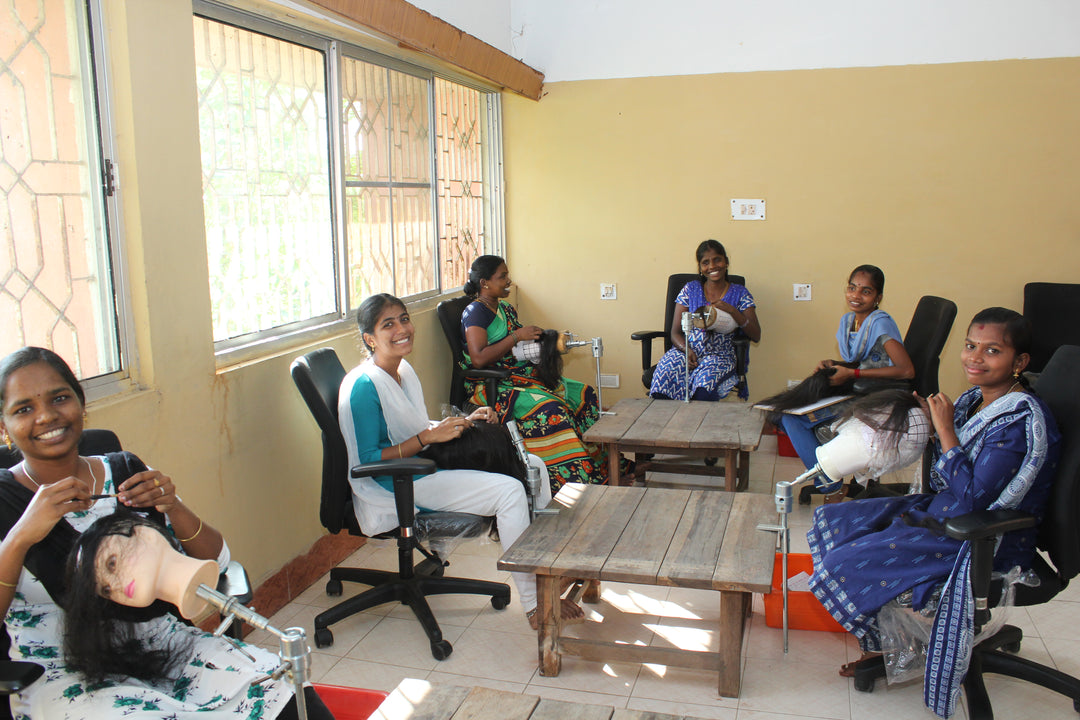 Mission-Driven Manufacturing
Fair Labor
In India, many women rely on making tobacco products as their sole source of income, despite the high risk of cancer and other illnesses associated with this work.
✓ ENCELIA wigs are handcrafted by women ex-tobacco workers in our Indian factory.
✓ Safe| Fair Labor - When purchasing an ENCELIA wig, you directly provide economic opportunities to these women, offering them an alternative source of income they wouldn't have otherwise.